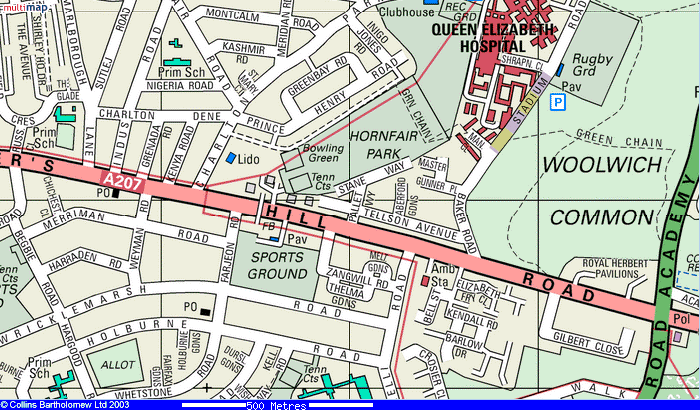 Map of Training Pitch Hornfair Park, Charlton, London SE7
Access to Park via either Pallet Way (off Shooters Hill Road SE18)
or Prince Henry Road (off Charlton Park Road)
Near Queen Elizabeth II Hospital Charlton SE7
Pick – ups from the nearest train station or bus stop. Public transport routes to Hornfair Park, as follows –
Trains/Tubes/DLR
Lewisham British Rail or DLR,
North Greenwich Underground -Jubilee Line
Charlton BR
Plumstead BR or
Welling BR
Local Buses
To Shooters Hill Road, get off at Hungry Horse Public House, Charlton, opposite Pallet Way.
89
161
178
486
Buses to Charlton Road, get off at entrance to Charlton Park, to access via Prince Henry Road.
53
54
422
Buses to Queen Elizabeth II Hospital.
291
469
Don't delay, make arrangements for the next training session.